What is Butterfly Valve?
Butterfly valves regulate flow but are practically limited in their control options. Butterfly valves have a disc set up from inside the body on a vertical axis in the closed position. While moving the handle 90 degrees away from the flow direction, the flow can be regulated through intermediate configurations. They may be used to filter water, control wastewater and waste, purify gas for fuel, to start and stop thermal and mechanical processes, and more. They're equipped with actuators, gears, or handles and can be controlled by users as necessary.
What are the Benefits of Butterfly Valve?
Butterfly valves are extremely accurate, which makes them an excellent choice for industrial applications. They are very reliable and require less maintenance. They're able to throttle flow. They can either install or be removed without pipe system disruption.
Tips to find a trustable Butterfly Valve supplier & Distributor in India
To identify an authentic butterfly valve supplier & distributor in India, you should consider these tips:
Look for Butterfly Valve providers that have actually been in existence for some time in order to maximize the level of expertise as an outcome. Also, make sure you have looked at their certifications, to confirm that they have met the minimal requirements for the level of quality.
Ask for the stock information of the valve components which is applicable to your situation. They ought to have enough stock among their appliances to ensure that you can acquire the balls you require, without delay.
Read about the firm online and read past client testimonials. Try to find out whether the business is transparent in their dealings with clients. Look at their client servicing both online and offline.
Which materials are used in Butterfly valves?
Typical Materials for Butterfly Valves
| Base Material | Valve Body | Stem | Disc |
| --- | --- | --- | --- |
| | Nodular graphite cast iron (FCD450-10) | | Stainless steel Nodular graphite cast iron + Nickel plating |
| | | | Stainless steel Nodular graphite cast iron + Nickel plating Nodular graphite cast iron + Nylon lining |
| | | | |
| | Stainless steel castings (SCS13A) | | |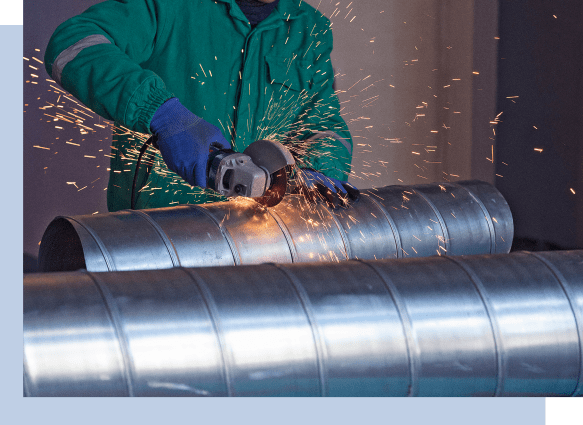 Industrial Applications of Butterfly Valves
A Butterfly Valve is a quarter-turn rotational motion valve that is used to stop, regulate and start flow. As a result, it can be used across a wide range of industries, such as:
Countries We Supply Butterfly Valve To
Steelco Metal & Alloys supply and distribute Butterfly Valve to countries like:

 United States

 Europe

 Middle East
 Africa
and more…
Competitive Advantage of Steelco Metal & Alloys
We enhance our industry operations by relieving you of the worries associated with freight forwarding.


An integrated approach to providing engineering services allows our clients to benefit from the commercial and logistical advantages.


We are one of the Nations largest automotive parts recyclers and a widely recognized leader utilizing advanced computerized techniques.

We'll work with you on your project, large or small. Together we'll fine-tune your new construction, remodeling or renovation plans.
Explore our Butterfly Valves
At Steelco metal and alloy we offer Butterfly Valves. Which is being used in many different industries.
Complete control over products allows us to ensure our customers receive the best quality prices and service. We take great pride in everything that we do in our factory.
We have Largest Inventory of Steel Piping
Product in all Sizes.
Owing to our trusted international network.
We can assure you the best quality products.