What is a SS Steam Trap?
A steam trap is a device reclaiming condensates and gasses including those with minimal combustion to form a minimal amount of live steam. Steam traps are nothing more than conventional pneumatic valves. They open, close, or activate manually as needed.
What are the types of SS Steam Traps?
Mechanical traps : Condensate is removed from a system by making use of the mechanical forces of steam as opposed to liquid water. Because liquid is denser than the steam, it moves to a lower place in the system. Mechanical traps will have a bucket or float that rises and falls in response to the water level and this typically has a mechanical linkage that establishes opening and closing of valves.
Thermostatic traps : These traps dissipate condensation based on the temperature difference between steam and the watery phase. The motion of a valve is based on expansion and contraction of a material that has direct contact with the liquid phase based on temperature.
Thermodynamic traps : These apply the logic of steam versus condensation and the principle of Bernoulli's ratio. When cold condensate is released through an opening, the speed increases and a pressure drop occurs. In this trap steam will flash to enhance pressure to close a valve (disc) or slow the rapidity of water discharge from your vessel's trap.
Tips to find a trustable stainless steel steam trap supplier in India
To identify an authentic ss steam traps supplier in India, you should consider these tips:
Look for Stainless Steel Steam Trap providers that have actually been in existence for some time in order to maximize the level of expertise as an outcome. Also, make sure you have looked at their certifications, to confirm that they have met the minimal requirements for the level of quality.
Ask for the stock information of the SS trap which is applicable to your situation. They ought to have enough stock among their appliances to ensure that you can acquire the Traps you require, without delay.
Read about the firm online and read past client testimonials. Try to find out whether the business is transparent in their dealings with clients. Look at their
client servicing both online and offline.
Countries We Supply Stainless Steel Steam Traps To
Steelco Metal & Alloys supply and distribute Stainless Steel products to countries like

United States

 Europe

Middle East
Africa
and more…
Specification of SS Steam Traps
Materials of Construction
| NAME OF PART | MATERIAL | STANDARD |
| --- | --- | --- |
| | | |
| | | |
| | | |
| | | |
| | | |
Thermodynamic Disc Steam Trap Maximum Capacity
NPT, Connection

Differential PSIG (barg)
Dimensions of Adjustable Constant Temperature Type Steam Trap
Type

Connection

Overall length (L) in mm
Pressure/Temperature Ratings of Adjustable Constant Temperature Type Steam Trap
Type

PN / Class

D PMX, [bar]

Material

Max. Pressure/Temperature Rating1)
Adjustable Constant Temperature Type Steam Trap End Connections & Lengths
Product model

DN

Conjunction method

Appropriate pressure

Max.allowable temp.

Material of valve body

External dimension (mm)

Adjustable Constant Temperature type steam trap type steam trap

Adjustable Constant Temperature type steam trap
SS Steam Traps Useful Information
Capacities of Adjustable Constant Temperature Type Steam Trap
| Service pressure | 1 | 2 | 4 | 8 | 12 | 16 | 20 | 26 | 32 |
| --- | --- | --- | --- | --- | --- | --- | --- | --- | --- |
| Factory-set opening temperature [°C] | | | | | | | | | |
| Capacity at t 10 K below opening temperature [kg/h] | | | | | | | | | |
| Cold water capacity at 20 °C (start-up capacity) [kg/h] | | | | | | | | | |
Material & Parts of Lever Ball Float Type Steam Trap
Cast Iron Ball Float Type Steam Trap Imperial Properties
| PMA | TMA | PMO | TMO | Maximum Capacity (lbs/hr) | Size |
| --- | --- | --- | --- | --- | --- |
| | | | | | |
Metric Properties of Cast Iron Ball Float Type Steam Trap
| PMO (bar) TMA (ºC) | Capacity at PMO (kg/hr) | Size |
| --- | --- | --- |
| | | |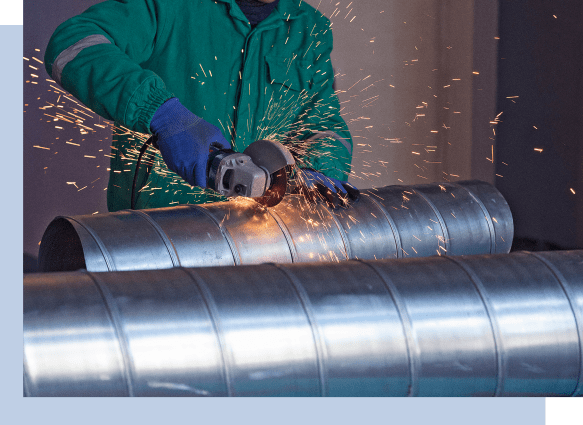 Industrial Application of SS Steam Traps
Stainless Steel Steam Traps are highly versatile and have excellent resistance to heat and corrosion properties. As a result, it can be used across a wide range of industries, such as:
Benefits of Stainless Steel Steam Traps
Affordability
Ss steam traps are less expensive than commonly anticipated, particularly 304 stainless steel.
Maintenance
A special steel is simple to clean.
Nonmagnetic
Although a number of stainless steel types are magnetic, austenitic stainless steels are generally not.
Versatility
Steel makers can blend this alloy into a precisely measured proportion of components and use this steel alloy to give sheets that are elastic and have unique properties. The thickness of the sheets varies, sometimes reaching a quarter of an inch.
Competitive Advantage of Steelco Metal & Alloys
We enhance our industry operations by relieving you of the worries associated with freight forwarding.


An integrated approach to providing engineering services allows our clients to benefit from the commercial and logistical advantages.


We are one of the Nations largest automotive parts recyclers and a widely recognized leader utilizing advanced computerized techniques.

We'll work with you on your project, large or small. Together we'll fine-tune your new construction, remodeling or renovation plans.
Complete control over products allows us to ensure our customers receive the best quality prices and service. We take great pride in everything that we do in our factory.
We have Largest Inventory of Steel Piping
Product in all Sizes.
Owing to our trusted international network.
We can assure you the best quality products.