What is a Super Duplex Round Bar?
Super Duplex is often used in heat exchangers, the oil, gas, and offshore industries, chemical processing equipment, pressure vessels, and boilers. Steelco Metal and Alloys is a Super Duplex Round Bar Distributor and Supplier. Super Duplex Round Bar is created with advanced materials and technology. The Super Duplex round bar has excellent resistance to stress corrosion cracking, general corrosion, pitting, and strength roughly twice that of stainless steel. It has a mixture of compression, shear, and tension along with a low coefficient of expansion, high impact strength and thermal conductivity, so it is typically utilized for mechanical and structural purposes.
Tips to find a trustable Super duplex round bar supplier in India
To identify an authentic super duplex round bar supplier in India, you should consider these tips:
Look for Super duplex Rods providers that have actually been in existence for some time in order to maximize the level of expertise as an outcome. Also, make sure you have looked at their certifications, to confirm that they have met the minimal requirements for the level of quality.
Ask for the stock information of Duplex rod size and finishing, whichever is applicable to your situation. They ought to have enough stock among their appliances to ensure that you can acquire the rods you require, without delay.
Read about the firm online and read past client testimonials. Try to find out whether the business is transparent in their dealings with clients. Look at their client servicing both online and offline.
Super duplex Round Bar Specification & Grades
Super Duplex 2507 – UNS S32760

ASTM A276, A479 / ASME SA276, SA479

Cold Drawn, Hot Rolled, Forged Round Bar, Rod, Cold Rolled

H8, H9, H10, H11, H12, H13K9, K10, K11, K12 or as per clients' requirements

DIN, AISI, API, ASTM, EN, JIS, ASME, BS Round Bars

Cold (bright) drawn, centreless ground, hot rolled, smooth turned, peeled, slit rolled edge, hot rolled annealed, Rough Turned, Bright, Polish, Grinding, Centreless Ground & Black

Precision Ground Bar, Flat Bar, Square, Round, Half Round Bar, Rod, Rectangle, Hex (A/F), T-Bar, Channel Bar,Blocks, Round Rod, Threaded, Profiles, Billet, Ingot, I/H Bar, Forging, Rings, Hollow, Triangle etc.

Cold Drawn, Bright, Sand Blasting Finished, Hot Rolled Pickled, Hairline, Polished

3mm*20mm*20mm~12mm*100mm*100mm

80 x 40mm to 150 x 75mm section; 5.0 to 6.0mm thickness

32mm OD x 16mm ID to 250mm OD x 200mm ID)

33 x 30mm to 295 x 1066mm

Hardened & tempered, annealed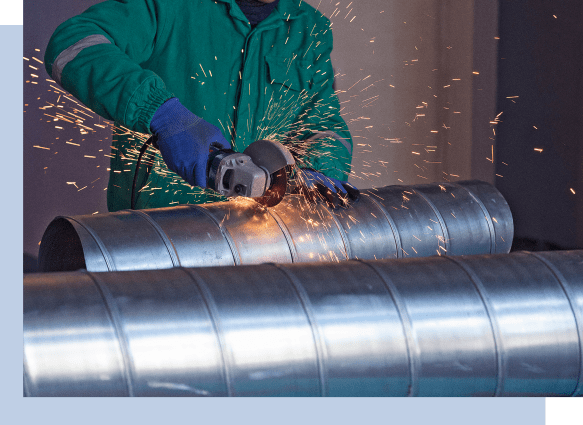 Industrial Applications Of Super Duplex Round Bars
Super Duplex Steel Round Bars are highly versatile and have excellent structural stability and corrosion properties. As a result, it can be used across a wide range of industries, such as:
Countries We Supply Super Duplex Round Bar To
Steelco Metal & Alloys supply and distribute Super Duplex Round Bars to countries like

United States

 Europe

Middle East
Africa
and more…
ASTM A276 S32760 Round Bar Standards
| Grade | EN 10088-3 | EN 10272 | AD2000- W2/W10 | ASTM A 479 | ASME SA 479 | NACE MR 0175 |
| --- | --- | --- | --- | --- | --- | --- |
| ASTM A276 UNS S32760 Round Bar | | | | | | |
Super Duplex Bar Size in mm
ASTM A276 UNS S32760 Round Bar Size Dimensions
Metric

US Bar

ASTM/ Canadian

Japanese
Super Duplex 2507 round bar resistivity
| Temperature, °C | μΩm | Temperature, °F | μΩin. |
| --- | --- | --- | --- |
| | | | |
| | | | |
| | | | |
| | | | |
| | | | |
Super Duplex Rod elasticity
| Temperature, °C | MPa | Temperature, °F | ksi |
| --- | --- | --- | --- |
| | | | |
| | | | |
| | | | |
| | | | |
Super Duplex Round Bar temperature
Super Duplex Sheet Useful Information
| Grade | C | Mn | Si | P | S | Cr | Mo | Ni | N | Fe |
| --- | --- | --- | --- | --- | --- | --- | --- | --- | --- | --- |
| | | | | | | | | | | |
| | | | | | | | | | | |
| Grade | Density (g/cm 3) | Density (lb/in 3) | Melting Point (°C) | Melting Point (°F) |
| --- | --- | --- | --- | --- |
| Super Duplex S32750/S32760 Round Bar | | | | |
Benefits of Super Duplex Round Bar
Value
Super duplex round bar is a tough, long-lasting product that can last your business for decades. It is a durable material to manage and maintain. These round bars do not require maintenance, and due to their corrosion-resistant characteristics, they are not likely to go out of operation for years.
Durability
A stainless steel that's lightweight doesn't buckle easily and is practically unreactive, which makes it one of the hardest substances on the market. It can handle extreme temperatures, hotness, and humidity.
Environment Friendly
Super duplex steel does not need to be lined or sealed in any way, unlike other kinds of metal rods. Stainless steel rods can be removed or recycled infinitely, saving resources. 
Competitive Advantage of Steelco Metal & Alloys
We enhance our industry operations by relieving you of the worries associated with freight forwarding.


An integrated approach to providing engineering services allows our clients to benefit from the commercial and logistical advantages.


We are one of the Nations largest automotive parts recyclers and a widely recognized leader utilizing advanced computerized techniques.

We'll work with you on your project, large or small. Together we'll fine-tune your new construction, remodeling or renovation plans.
Complete control over products allows us to ensure our customers receive the best quality prices and service. We take great pride in everything that we do in our factory.
We have Largest Inventory of Steel Piping
Product in all Sizes.
Owing to our trusted international network.
We can assure you the best quality products.
Explore our Super Duplex Stainless Steel Products
At Steelco metal and alloy we offer Duplex Stainless Steel Products. Which are being used in many different industries.