What is Carbon Steel??
Carbon steel is classified as a type of steel that is a mixture of iron and carbon. It has more carbon content, a lower melting point, and higher durability than stainless steel. Carbon steel is the preferred material for commercial engineering applications, including marine structures, energy plants, transportation, chemical processing and petroleum production and refining.
What are the types of Carbon steel?
The three basic types of carbon steel all have their own unique uses and features. The manner in which the carbon steel reacts with other elements determines its resistance to corrosion.
Low Carbon:
Low Carbon steel is also known as mild steel, it is the cheapest choice among cost-effectiveness, but it is also very bendable and can be modified into any shape, so it works perfectly for numerous applications.
Medium Carbon:
It has a significantly higher base carbon content than low carbon, and it has a bit more manganese element. Because of this, medium carbon is stronger than low carbon, but it may also be harder to work into shape due to strength and wear resistance. The same applies to its many uses, especially for machine and automotive parts.
High Carbon:
It is referred to as carbon tool steel, and stands out as the strongest steel you can buy. High carbon steel has a higher percentage of carbon than the other types. It could as well accommodate other elements to change the material's properties. Chromium and manganese alloys can be added to high carbon steel, as it is being made, to assist the material steer clear of corrosion. High-carbon steel is also a good choice for polymer diffusion heat treatment to increase its hardness.
| GRADE | TRAITS |
| --- | --- |
| | Free machining. Lead added to enhance machinability. Addition of lead does, however, reduce tensile strength, although it's still generally stronger than 1018. Magnetic in all conditions. |
| | Hard outer surface, combined with a ductile interior for higher strength. |
| | Chemically similar to 1018 but has inferior properties and rougher finish. Most commonly available of the hot-rolled steels. Yield strength also significantly less than 1018 |
| | Its higher carbon content means higher strength, but lower weldability and machinability. |
| | 1008 Highest thermal conductivity among wrought plain carbon steels. Can have the lowest tensile strength and moderately high ductility. Excellent weldability. |
| | Relatively low strength, but can be quenched and tempered to increase strength at a high cost. Fairly good machinability; good formability and ductility. |
| | Most commonly available cold-rolled steel. Has strength, some ductility, and comparative ease of machining. |
| | For applications in which more strength or higher hardness than that of 1008 or 1010 is required. |
| | For applications similar to those of 1045, but machinability is very important. |
| | Higher strength than 1018 or A36, but in addition has improved ductility. Very low distortion or warping after machining due to a combination of its chemistry, method of manufacture, and heat treatment. Relatively easy to machine. |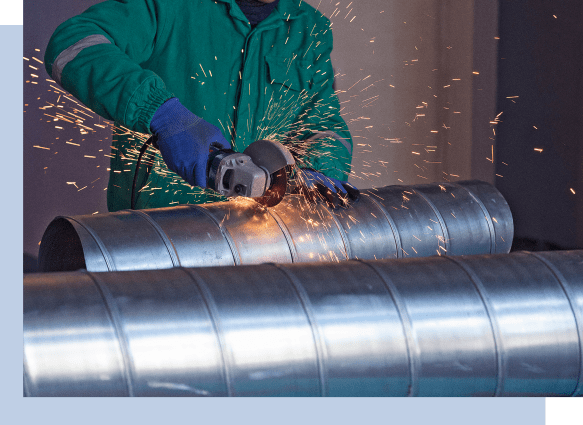 Industrial Application of Carbon Steel
Carbon Steel is highly versatile and has excellent resistance to heat and corrosion properties. As a result, it can be used across a wide range of industries, such as:
Countries We Supply Carbon Steel To
Steelco Metal & Alloys supply and distribute Carbon Steel products to countries like:

United States

 Europe

Middle East
Africa
and more…
Physical Properties of Carbon Steel
| Carbon content (wt.%) | Microstructure | Properties | Examples | |
| --- | --- | --- | --- | --- |
| | | | Low hardness and cost. High ductility, toughness, machinability and weldability | AISI 304, ASTM A815, AISI 316L |
| | | | Low hardenability, medium strength, ductility and toughness | AISI 409, ASTM A29, SCM435 |
| | | | High hardness, strength, low ductility | |
Mechanical Properties of Carbon Steel
| Type | AISI/ASTM name | Carbon content (wt.%) | Tensile strength (MPa) | Yield strength (MPa) | Ductility (% elongation in 50 mm) | Applications |
| --- | --- | --- | --- | --- | --- | --- |
| | | | | | | Automobile panels, nails, wire |
| | | | | | | Pipes, structural steel, sheet steel |
| | | | | | | |
| | | | | | | Low-temperature pressure vessels |
| | | | | | | Machinery parts, gears, shifts, axles, bolts |
| | | | | | | Crankshafts, couplings, cold headed parts. |
| | | | | | | |
| | | | | | | |
Due to its primary component, carbon steel is very well suited to metal fabrication as a result of the way the process is able to be easily monitored and facilitated. It can be welded, punched, cut, riveted, painted, and filtered.
Carbon steel is more durable and has a shock resistant property.
Carbon steel has a high wear resistant property. The wear-resistant steels are typically characterized by high wear resistance in friction, weldability, ductility, and machinability.
Competitive Advantage of Steelco Metal & Alloys
We enhance our industry operations by relieving you of the worries associated with freight forwarding.


An integrated approach to providing engineering services allows our clients to benefit from the commercial and logistical advantages.


We are one of the Nations largest automotive parts recyclers and a widely recognized leader utilizing advanced computerized techniques.

We'll work with you on your project, large or small. Together we'll fine-tune your new construction, remodeling or renovation plans.
Explore our Carbon Steel products
At Steelco Metal and Alloy we offer a wide range of Carbon Steel products that are being used in many different industries.
Complete control over products allows us to ensure our customers receive the best quality prices and service. We take great pride in everything that we do in our factory.
We have Largest Inventory of Steel Piping
Product in all Sizes.
Owing to our trusted international network.
We can assure you the best quality products.