What is Copper Nickel?
Copper-nickel (also known as cupronickel) is an alloy of copper that contains nickel and strengthening elements, such as iron and manganese. It is widely employed in the marine environment because of their highly effective resistance to seawater corrosion, low macrofouling rates, and fabricability. They have been serving for at least 60 years to not only address technological advancements but as well continue offering exceptional service.
What are the types of Copper Nickel?
The basic copper-nickel alloying system is simple, improving on copper's strength and corrosion resistance while maintaining a high inherent resistance to biofouling. Alloys of binary copper-nickel are a convenient substance throughout their full range; they contain an α face-centered cubic lattice. Adding nickel to copper increases the strength of the alloy and increases its corrosion protection. Alloys containing more than 10% nickel, as well as those which contain more chromium, aluminum, and tin, are chosen for spaceflight applications due to their advanced engineering properties, extreme resistance to flow, frictional wear, galling, and corrosion.
How is Copper Nickel made?
A method for creating copper-nickel alloys that contain nickel oxide, in which nickel oxide is produced in a graphite-arc furnace and the melt containing about 0.5 weight percent carbon is produced from it. The molten is used to a temperature of about 1700° C, then preheated copper is reintroduced. The mineral can be firmly or air pressure pressed, preferably after the degassing the vacuum procedure.
Countries We Supply Copper Nickel To
Steelco Metal & Alloys supply and distribute Copper Nickel products to countries like:

 United States

 Europe 

Middle East
Africa
and more…
Mechanical Properties of Copper Nickel
| Alloy | EN No or Other Identification | UNS No | 0.2% Proof Strength N/mm2 | Tensile Strength N/mm2 | Elongation % | Hardness HV |
| --- | --- | --- | --- | --- | --- | --- |
| | CW352H CW353H (tube only) CW354H | | | | | |
| | | | | | | |
| | | | | | | |
| | | | | | | |
Physical Properties of Copper Nickel
| | Units | 90-10 | 70-30 | 66-30-2-2 |
| --- | --- | --- | --- | --- |
| | | | | |
| | | | | |
| | | | | |
| | | | | |
| Coeff. of Linear Expansion 10-300°C | | | | |
| | | | | |
| | | | | |
| | | | | |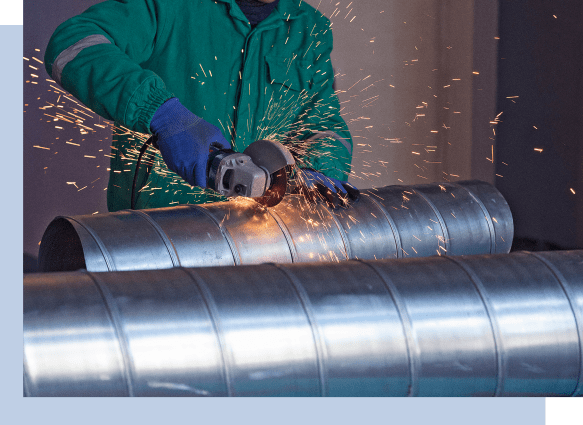 Industrial Application of Copper Nickel
Copper Nickel is highly versatile and has excellent resistance to heat and corrosion properties. As a result, it can be used across a wide range of industries, such as:
Benefits of Copper Nickel
Excellent resistance to heat
Copper-nickel alloys demonstrate remarkable thermal resistance, due to their ability to form a protective oxide layer when exposed to heat. This oxide layer acts as an insulator, helping to prevent further oxidation of the alloy's surface and thus allowing it to maintain its structural integrity at elevated temperatures. The superior heat resistant properties of copper-nickel alloys can be attributed to their high melting point, which is typically around 1400°C.
Ideal resistance to corrosion and biofouling
Copper-nickel alloys possess ideal resistance to corrosion and biofouling, due to their highly impermeable oxide films which form on the surface. This oxide film, created by electrochemical processes, is composed of insoluble nickelate compounds which are resistant to the penetration of aggressive environments. Furthermore, this oxide film is practical in comparison to other metallic systems because it can be renewed without significant material loss when exposed to corrosive conditions.
Easy to Fabricate
Copper nickel is a relatively straightforward alloy to fabricate. Its malleability and readily available constituent metals make it an ideal candidate for forming into complex shapes, such as intricate pipes and valves. The uniformity of the alloy's composition also renders it easier to work with than other alloys, due to its homogeneity.
Competitive Advantage of Steelco Metal & Alloys
We enhance our industry operations by relieving you of the worries associated with freight forwarding.


An integrated approach to providing engineering services allows our clients to benefit from the commercial and logistical advantages.


We are one of the Nations largest automotive parts recyclers and a widely recognized leader utilizing advanced computerized techniques.

We'll work with you on your project, large or small. Together we'll fine-tune your new construction, remodeling or renovation plans.
Complete control over products allows us to ensure our customers receive the best quality prices and service. We take great pride in everything that we do in our factory.
We have Largest Inventory of Steel Piping
Product in all Sizes.
Owing to our trusted international network.
We can assure you the best quality products.
Explore our Copper Nickel products